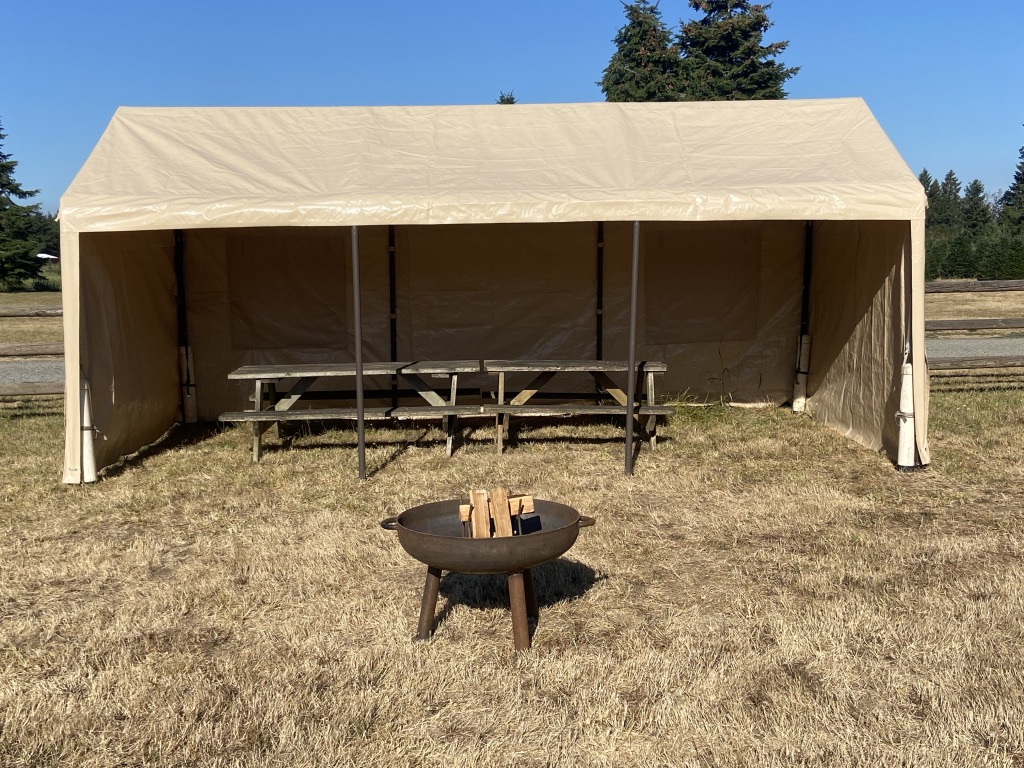 We have two roughly 40′ x 40′ areas. Each areas has a 10′ X 20′ tent with two picnic tables in them. There is also a fire pit and firewood for you to use.
Great for Birthdays, Family and Friends Gathering Place, Company Appreciation events, ETC…..
Rental price: $150 for the first two hours, $50 for each additional hour. Rental duration is dependent on availability.
For booking email- [email protected]